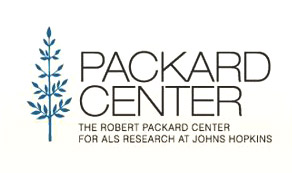 We can state with certainty how this is the section of our web we are all most proud of. Generally speaking in a world full of opportunists, being a giver can sometimes be a convoluted facet most time playing against to the giver him/herself. However, any good done is worthwhile the effort and the risk.
Every year we commit ourselves into two lines of charity work. The first is the donations line of charity work, while the second is the education line of charity work.
The donations line of charity work

Every year we donate a considerable amount of our company revenues to FOUR specific projects. Two of these donations are annual fixed commitments, while the other two donations vary from year to year, to best of our knowledge.
The two annual fixed commitments are to the Robert Packard Center for ALS Research at Johns Hopkins medicine in Baltimore, Maryland in the United States, and the other to the Department of neurosurgery at the Clínica Universitaria de Navarra.
Click here if you would like any further information and/or willing to help to any of these two institutions too.
Our other two donations and which has been on-going for the past two years are: Cool Earth (to halt rainforest destruction) and the foundation for the preservation of honeybees.
Click here if you would like any further information and/or willing to help to any of these two organisations too.
The education line of charity work
We are all eager for this of the year to come. Every year we visit either one of our world´s poorest country towns or any children's hospital at any particular city in the world.
Whether poor or/and terminally ill, children are always curious and eager to see and hear new things and to play. At Brodgar & Mulligan we contribute with what we know most that may interest to them; and we have realised that very well could be the story behind our "standing stones".
We have written a storybook; "Tane, the fairy of the stones". While a play is performed we read the book to them in English. Then and based upon the story of the book, we leave the kids and their attendants to perform and record a play, later on (at their own will) that could be sent to us, so that the best performance will be uploaded into this section of our website.

While providing a distraction by which we hope to stimulate their immune system with the smile emerging behind the fantasy of the tale, we focus on educating them on their command of English, on the different landscapes particular to every country, on the aftermaths of any good and bad deeds, as in a little bit of geology, we know.
We always partner with local comedians for the performance of the event.
Click here it you would be interested in partnering with us on this really rewarding day.