Enterprise Competitiveness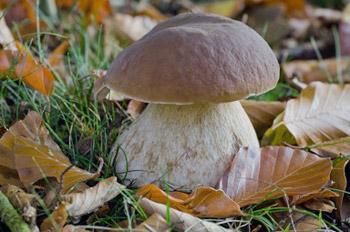 Strengthening innovative capabilities through the acknowledgement of business purpose.
Firms have a number of choices in developing innovative competences and selecting innovation strategies that are guided by dominant institutions.
We closely monitor how governments are shaping their institutions to support firms and particular business models as their central task. They will make this approach with different sets of resources and capabilities. In this way we help firms either to be prepared for when localities are not suited enough, and/or to identify, evaluate and choose those world localities already fitted to enhance their innovative competence.
In the period leading up to the final decision we apply our "creating purposeful innovation" method to qualify the firm. What comes to be called Innovation that is purposeful, not innovation for innovation´s sake. This often involves auditing the three main reasons for innovation failure: Aspirations, Alignment and Leadership. Our AAL filtering approach.
We escape from stereotypes, catchy quotes and sayings like "we must encourage our SMEs to pursuit a disruptive innovation strategy to guarantee their future perfomance". Let us leave these catchy quotes and sayings for the papers, it does SMEs no favour when it is well-known that to most industrial activities that demand a long-term commitment between highly skilled employees and firms invest in tacit, firm-specific knowledge, such as automobiles and machine tools, an incremental innovation is the most appropriate strategy to pursuit.
WE CAN EITHER WORK UNDER CONTRACT OR INTERIM MANAGEMENT BASIS
Enterprise Competitiveness Solutions
---
Comparative international business systems
Different systems of economic organisation in market economies have led to the emergence of distinct business systems in the international economy. It is because of this how firms originating in different nations display systematic differences in structure, organisation and strategies.
We examine frameworks for understanding how, and the extent to which, systematic differences in industrialised nations are convergent or not and therefore determine each country business system model.
WE HELP SMEs TO GROW ON FOREIGN MARKETS by providing them with objective measures of business regulations for "doing business" in the chosen country.
---
Embrace change by building innovation capabilities
The implication of the different business systems on the organisation and firm capabilities is a crucial element upon innovation and building innovation capabilities.
Using our current research draw relationships between country-specific institutions and management /organisational capabilities, we critically examine diverse management styles and practices across the globe and engage in comparative analysis.
THUS, WE DEMONSTRATE A SYSTEMATIC AWARENESS OF THE SKILLS AND COMPETENCIES REQUIRED OF MANAGERS IN CROSS-COMPARATIVE ANALYSIS AND THE ABILITY TO REFLECT ON AND PLAN FOR THE DEVELOPMENT OF HIS/HER OWN COMPETENCIES.
---
Through relentless innovation reduce to the essentials and grow
Managers with lean or Six Sigma credentials have a vested interest in the operating model as it exists, and profit from incremental changes rather than from reconsidering the purpose and goal of the model. What these firms all share is an "operating model tuned to innovation". Lean and Six Sigma are reinforcing operating models that resist innovation.
WE DO HELP MANAGERS TO SHIFT THEIR OPERATING MODEL TO BALANCE EFFICIENCY AND INNOVATION.
---
Growth strategies and market development models
We are fans of using practical models as tools to support marketing strategy development. We believe a clear, simple model gives us a framework to assess how we are doing things now compared to our competitors and so plan growth strategies for the future.
However, we think there is a problem. Over the years, many models have been developed and some are academic rather than of practical application in the "real world". So many marketing models have been developed over the years, that it can be overwhelming to know what to use and when.
WE DO HELP MANAGERS TO IMPLEMENT THEIR GROWTH STRATEGIES BY EXPLORING OUR SOFT-LANDING APPROACH MARKET DEVELOPMENT MODEL. ASSISTED BY OUR NETWORTH TEAM, WE TRAVEL TO ANY COUNTRY IN THE WORLD TO LEAD THE GROWING PHASES OF THE DESIGNATED FIRM. "YOU WILL NEVER TRAVEL ALONE"
---
Reset your competitive position within your market
We will argue that the design and assembly of capabilities in the supply chain is the inner competency on which firms most need to focus.
Thus, supply chain design ought to be thought of as assembling chains of capabilities for a series of temporary competitive advantages, and that these design activities constitute the core of what defines a firm in a dynamic economy.
WE DO ASSIST MANAGER TO ASSEMBLY A CHAIN OF CAPABILITIES THUS CONSEQUENTLY ACHIEVE A SERIES OF DECISIVE TEMPORARY COMPETITIVE ADVANTAGES.
---
Innovation process design for a fast track to sales
Most innovation processes are designed to create value. However, the majority of these processes, mostly enhanced by fancy business models, fail at capturing the already created value. Unless the value created is captured either by the process and/or the business model, then are both useless. Besides, not only the capture of the value is decisive but the share of the value itself too.
WE DO HELP MANAGERS TO DESIGN INNOVATION PROCESSES FOCUSED TO CAPTURE A BIG DEAL OF THE VALUE CREATED; WE HELP MANAGER TO DESIGN INNOVATION PROCESSES FOR A FAST TRACK TO SALES.

---
Benchmark your business value proposition in international markets
Value proposition = Status of the value created + Share of the value captured®. Value is not always represented under the same similar terms on the demand of every country market. In fact, there is a certain balance needed of being reached between the degree of the proposed innovation and the sophistication of the demand on any designated world country market.
WE DO HELP MANAGERS TO RATE THE VALUE PROPOSITION OF EVERY PROJECT AND BECHMARK THE CURRENT PROPOSITION ON A DESIGNATED INTERNATIONAL MARKET.

---
International entrepreneurship and instructed hub designation for incubation and acceleration
Consistent with our reformulated definition of international entrepreneurship, a model is presented of how the speed of entrepreneurial internationalization is influenced by various forces far beyond the well-known forces of technology, forces of competition, forces of knowledge and forces of networks.
Due to the circumstances of a representative sample of the demand of a certain market economy many entrepreneurs are force to target foreign market to flourish.
WE ASSIST ENTREPRENEURS ON THE SEARCH OF THE SUITABLE LOCATION FOR THEIR VALUE PROPOSITION BY MEANS OF ACCESS TO OUR EXCLUSIVE SHORTLIST OF THE NEXT GENERATION OF WORLDWIDE INCUBATORS OR ACCELERATORS.

---
Avoid failure by making use of other than the currently applied business models
The shortfalls of the currently acclaimed and well-known business models approaches have lead many managers to rely on simple and graphically nicely presented canvases to establish the rules of game of their businesses in already complicated markets. To my knowledge, easy and simple solution tools and frameworks never provide a fair response to a complicated issue. Business competitiveness and market dynamics are already complicated matters either to be understood as to have control upon them.
Besides, a business could have as many business models as changes the agents of the market allow the business to have.
WE DO ASSIST ENTREPRENEURS AND MANAGERS TO CREATE A SET OF BUSINESS MODELS AND REVISE THEM ALONG THE MARKET AND DEMAND EVOLUTION CURVE.

---